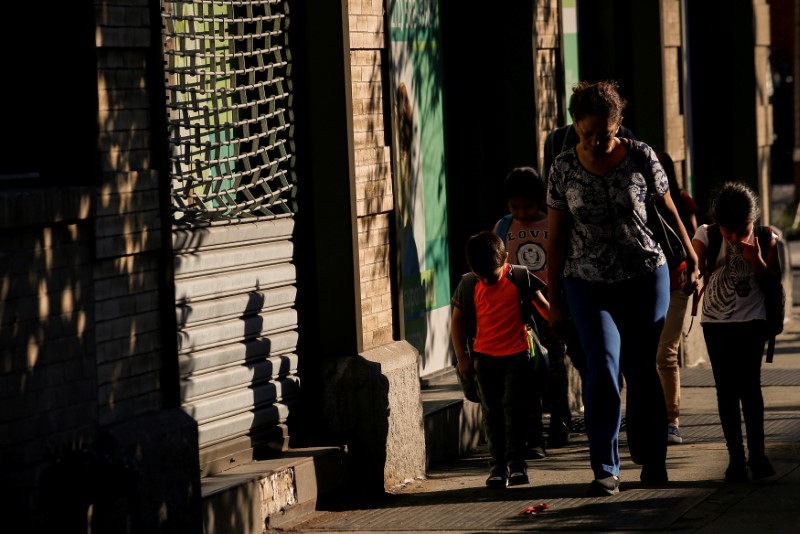 © Reuters. Children are escorted to the Cayuga Center, which provides foster care and other services to immigrant children separated from their families, in New York
(Reuters) – The U.S. government believes it is in compliance with a court-ordered Tuesday deadline to reunite immigrant children under 5 who were separated from their parents while crossing the U.S.-Mexico border, according to a court filing.
In a filing in U.S. federal court in San Diego on Tuesday, the government said 75 children were eligible to be reunited and 38 were likely to be back with a parent by the end of the day. The government said others would be reunited once the government determined parental fitness or eligibility to be reunited. In other cases, it said it needed to make contact with a parent released from detention.
sponsoredArticle = 'div-gpt-ad-1466339494851-0';
googletag.cmd.push(function() {
googletag.defineSlot('/6938/FP_EN_site/FP_EN_not_Out_of_page_video_Content', [1, 1], 'div-gpt-ad-1531124357521-0').addService(googletag.pubads());
googletag.pubads().enableSingleRequest();
googletag.enableServices();
});
googletag.cmd.push(function() { googletag.display('div-gpt-ad-1531124357521-0'); });